Bob's Journey to Keep Pushin'
There are two types of people in this world: the people that knew and loved Bob Desautels and the people that never had a chance to know him…because to know Bob, was to love him. This fundraiser is held in honor of the amazing, thoughtful and generous Bob Desautels. He made the world a better place…
Near the end of 2021 Bob was a healthy and happy father of three with everything going his way in his world. He loved golfing, football, jogging, and playing basketball. The only thing that plagued him were bouts of dizziness, loss of balance, headaches, and overall fatigue; which he all attributed to a new medication he was taking. But on December 11, 2021 while working in his office, his body gave out and he fell to the floor… he was having a seizure. Later that evening, it was determined that he had an incurable brain tumor called glioblastoma multiforme. The very next morning he had the first of his two brain surgeries. However, this cancer is aggressive and relentless so it wouldn't rest. During this time, Bob turned his focus on fundraising to help find a cure for this terrible disease, not for himself, but for all the future families that should never have to go through this. During his own 16 month battle fighting this illness, he never stopped working to do just that. He worked constantly to raise money for Dana Farber. His efforts included orchestrating the first of this golf tournament in 2022, as well as a push-up challenge of 2800 push-ups in the month of February, which he successfully completed. He would meet with, and support others that were going through the same illness he was. Bob's favorite band was REO Speedwagon, and after his first brain surgery the first song he heard was Keep Pushin', which became his anthem for this fight.
"Even if you think your strength is gone, keep pushin' on.
On April 14, 2023 Bob finished his fight so it falls to us to pick up where he left off. Bob's kindness and unwavering determination to beat this disease is what brings us here on this day. We honor Bob Desautels legacy by continuing his goal;
Keep Pushin' To End Brain Cancer.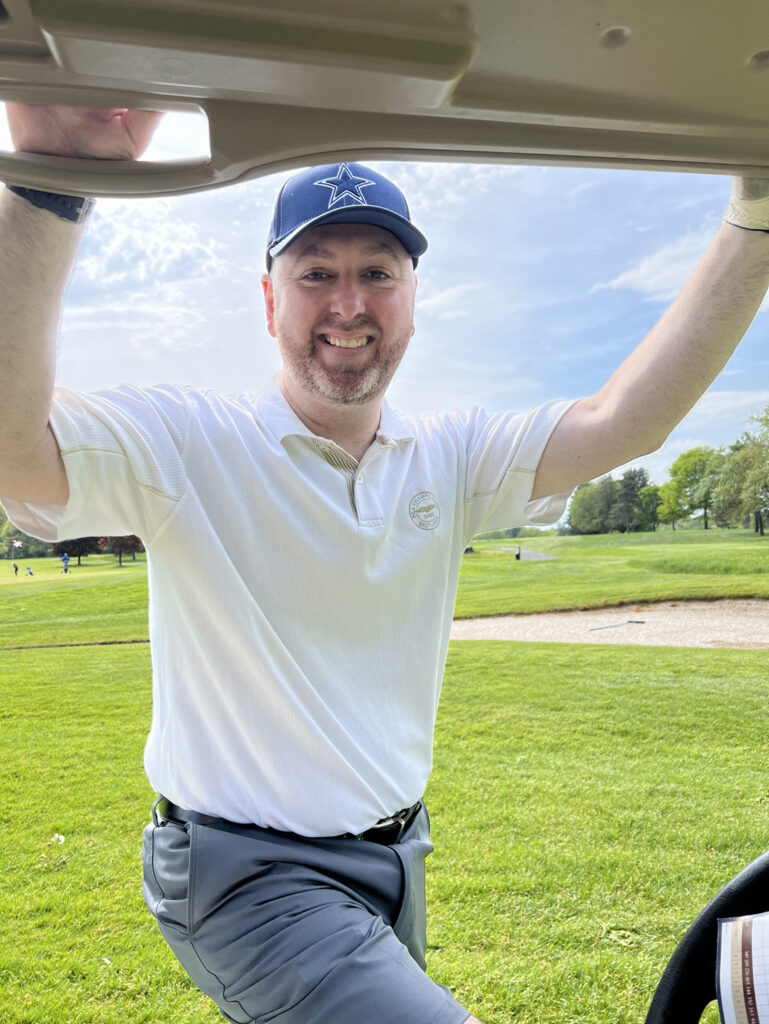 Click the button below to download the registration form and mail in your payment. Questions? Email us at [email protected].
Sponsorship Opportunities
All proceeds will go to the Jimmy Fund in conjunction with Dana Farber's Brain Cancer Research Department.
Email [email protected] to become a sponsor!
This is your opportunity to be an exclusive sponsor of 1 of the 18 holes. Distribute branded merchandise, create a short game or make the list of future leads. Your business name to be prominently announced at the awards ceremony.
Your logo and branding message printed on a Tee sign and displayed on one hole.
Sponsor A Hole with a Twosome
All the benefits of a hole sponsorship plus two admissions to the tournament.
Your banner hung exclusively in the banquet room during the entire awards ceremony plus a display table.
Chipping or putting contest sponsor (First come-first served) Your business will be the exclusive sponsor of one of these contests.
Custom Sponsorship Opportunities
Your company can sponsor a merchandise bag, a polo shirt or even a beverage cart with your logo.
View video from our 2022/2023 fundraiser event!